healthybodiesshop.com



Welcome to Healthy Bodies Web Site !! I have been in business since 1995.I have a Health And Nutrition Center in Wills Point,Texas.This is about 50 miles east of Dallas,Texas.I live in the country and I have Quarter horses.I team rope for my passionate hobby.You may have came to this site because of mutual interest with the horses or maybe you just want to get healthy yourself.Most of my customers come to me from referels, but if you're a newbie, we welcome you too.I love the animals, and just want to help them feel better through natural products God put on the earth to use.I sell herbs, in capsule and bulk,natural beauty supplies,cleaning supplies,dog and cat supplements,and shampoo,all natural pestaside made from essential oils.All types of supplements for just about everything.I try to stay on top of all the new research and products coming out on the market, because I realize you don't have time to spend researching.If you need help trying to figure out what you or your pet needs, I can help you with that also.I ship products out daily, so just call and let me know what you might need.I have a great store to order from so be sure and check it out.I will be adding new products all the time.
Take your time and look around our site. If you don't find what you are looking for, please feel free to send us an email or give us a call. We are available Monday thru Friday from 8 a.m. until 6 p.m. and Saturdays from 8 a.m. until 1 p.m. Central Time.




All Natural Insect Repellent WRIST BANDS Now In Stock !!!
Made With Geraniol Oil --Safe For Children And Pets
Repels Mosquitoes,Fleas,Gnats,No See- Ums
DEET FREE



We now have
Food Grade Diatomaceous

Earth

Available

An excellent natural Parasite Control.
Used internally will kill worms and other parasites.
Use as a topical treatment for lice, flies, fleas, and ticks!

Safe for Humans, dogs, cats, horses and other livestock!



It's Time To Get Your Health Ready For Summer !!!!
Give Your Body A Jump Start by Detoxing Your Body With Cleanses, Detox Pads,Herbs,Sea Weed Bath Tea Bags,Ear Candles For Your Ears, and Much More.


click here to go directly to the Sale Barn



Looking for a place to advertise your items for sale? Why not try here?




PLUM SKINNY
OUR NEWEST DIET AND ENERGY PRODUCT THAT WORKS!!!!!
TAKE ONE A DAY TO MELT FAT AWAY!!!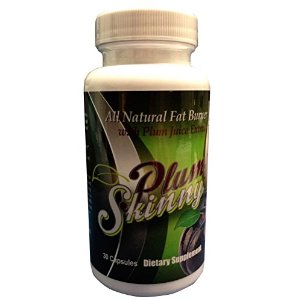 REGULAR PRICE $49.95 --NOW $10.00 OFF $39.95



*Disclaimer: Healthy Bodies or its employees does not intend to diagnose, treat, cure or prevent any disease or condition and are not responsible for any reactions from advise or products sold. Any statements made pertaining to products throughout this website have not been evaluated by the FDA. These products are not intended to diagnose, treat, cure, or prevent any disease.